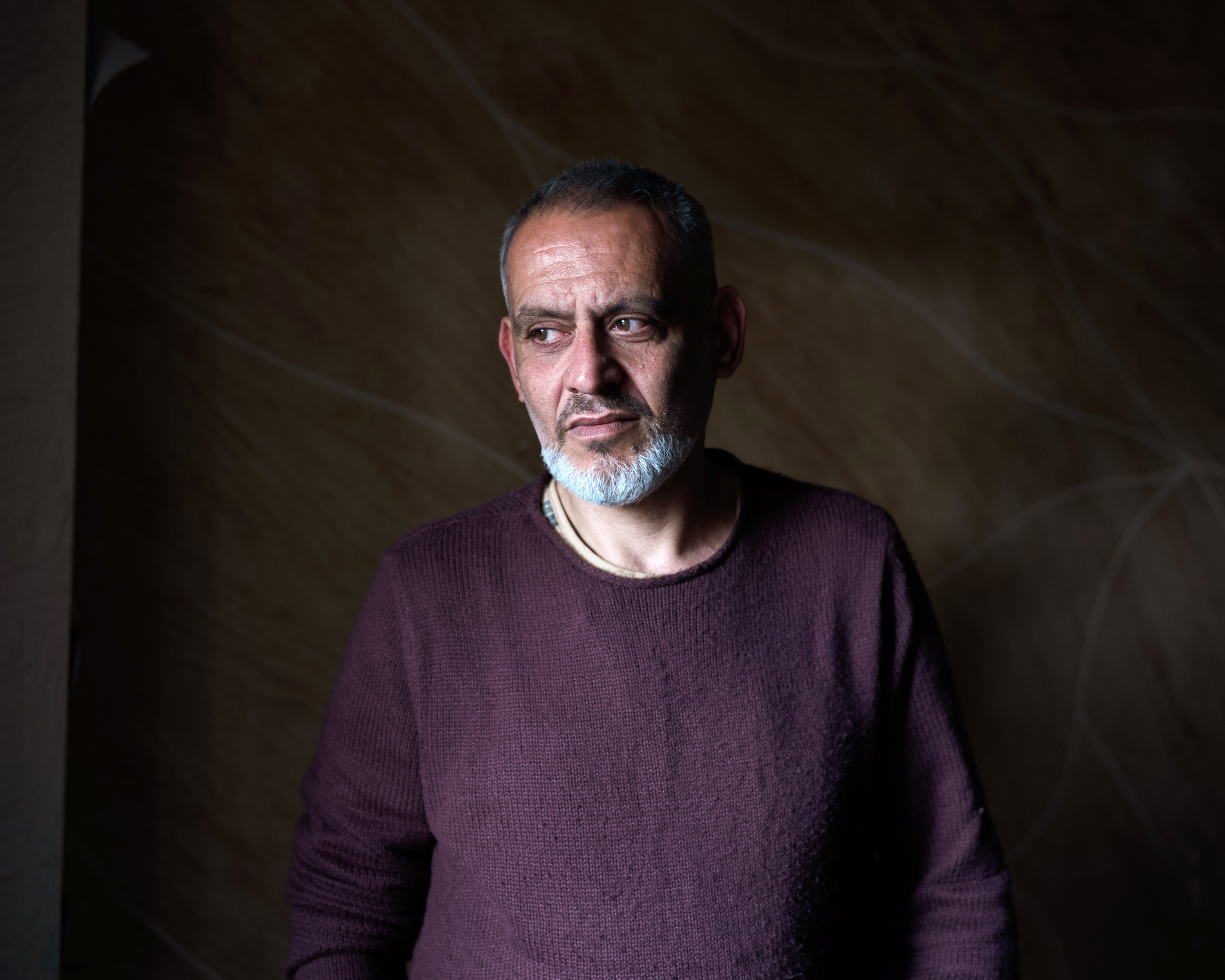 photo: Agata Grzybowska
Beirut, Lebanon, 2022
My name is Alaa Al-Ali. I was born, in Lebanon, as a child without a country. I was labeled a refugee from the start. I am Palestinian. My family emigrated from Palestine in 1948.
In 1992, Alaa and his family moved into the Gaza Hospital building. The hospital was built in Beirut, in 1975, by the Palestine Liberation Organization and the Palestine Red Crescent Society. It was witness to the Sabra and Shatila Massacre in 1982. During the War of the Camps in Beirut (1985–1987), it ceased operation as a hospital, becoming a place of asylum, a sanctuary providing shelter for people who lost their homes during the war. Alaa and his family lived in the Gaza Hospital for thirty years.
For thirty years, the Gaza Hospital building in Beirut, the Lebanese capital, was such a home for me, owing to its importance to the Palestinian community, and because of the people there and their stories.
Alaa Al-Ali was one of the creators of Gaza Hospital, a documentary film directed by Marco Pasquini, which recounted the history of the hospital in Sabra. Alaa has also worked as a researcher searching for people who disappeared during the Sabra and Shatila Massacre and the Lebanese Civil War. He is the creator of the artistic project Letters from the Diaspora and the director of three short films: Journey of a Sofa, A Letter to Ahmad, and On Sabra, Gaza.