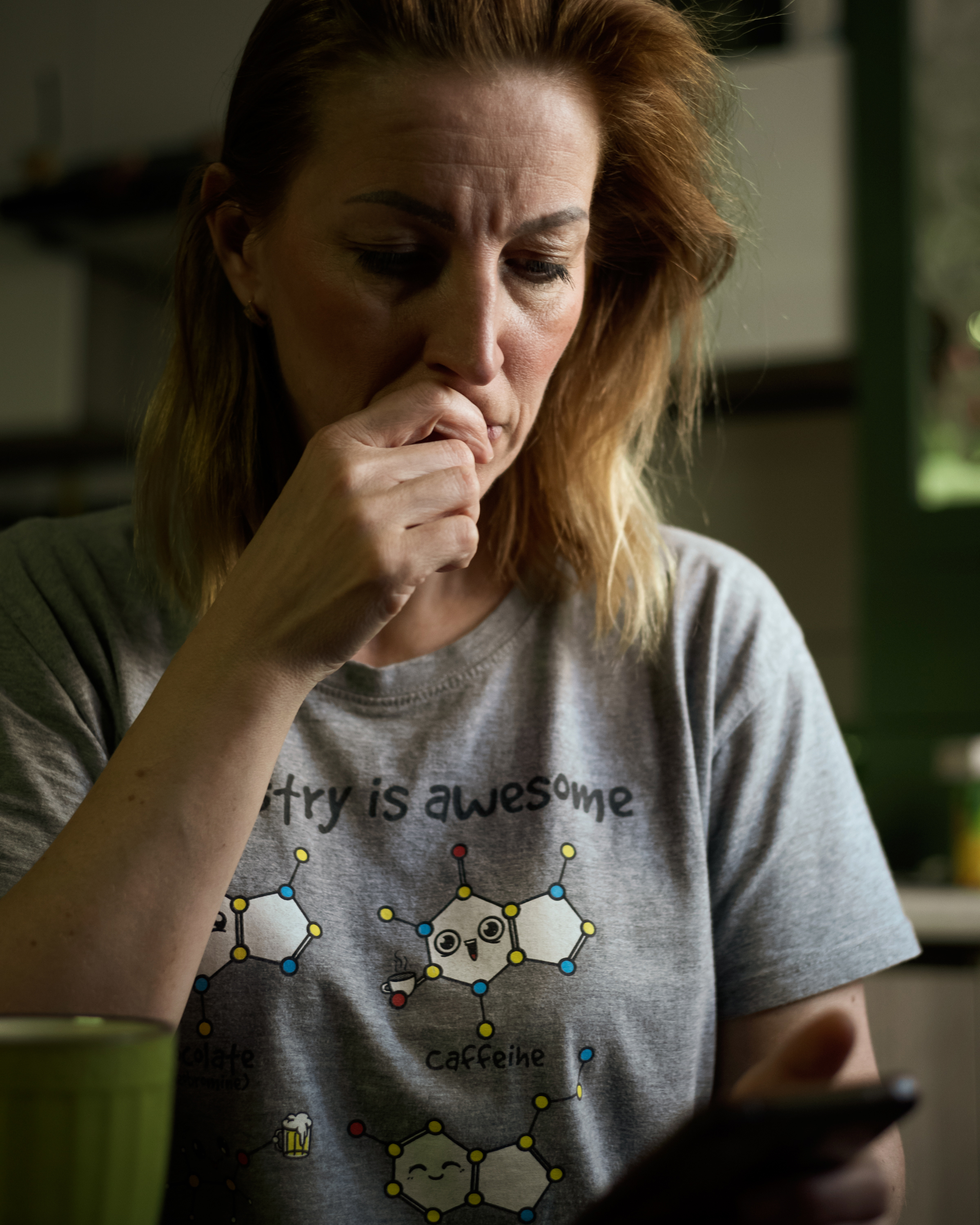 Photo: Agata Grzybowska for "Gazeta Wyborcza"
Zhytomyr, Ukraine, 2022
Svitlana messaging her husband, Sasha.
"In early March, 2022, Russian troops shelled Zhytomyr. To ensure the safety of my son, Elisha, I took him to Italy.
Then I returned to Ukraine, to my home, to help out, to fight together for our Ukrainian homes."
Before the war, Svitlana sewed wedding dresses and dolls. Since 2014, she has volunteered near the front line. She collects and distributes anything that is needed: medicine, proteins, bulletproof vests, helmets, etc.
Svitlana's husband, Sasha, was born in Russia, but has been a sapper in the Ukrainian army for thirty years. He was one of the soldiers who fought in the vicinity of Kyiv during its defense, and later liberated towns and villages that had been under Russian occupation, including Hostomel, Bucha, and Borodyanka.
In April, his unit was redeployed to eastern Ukraine. He went to defend the Kharkiv region and the Donbas. It was there that a Russian sniper shot him in the head and arm. He survived but lost 70% of his vision in one eye.