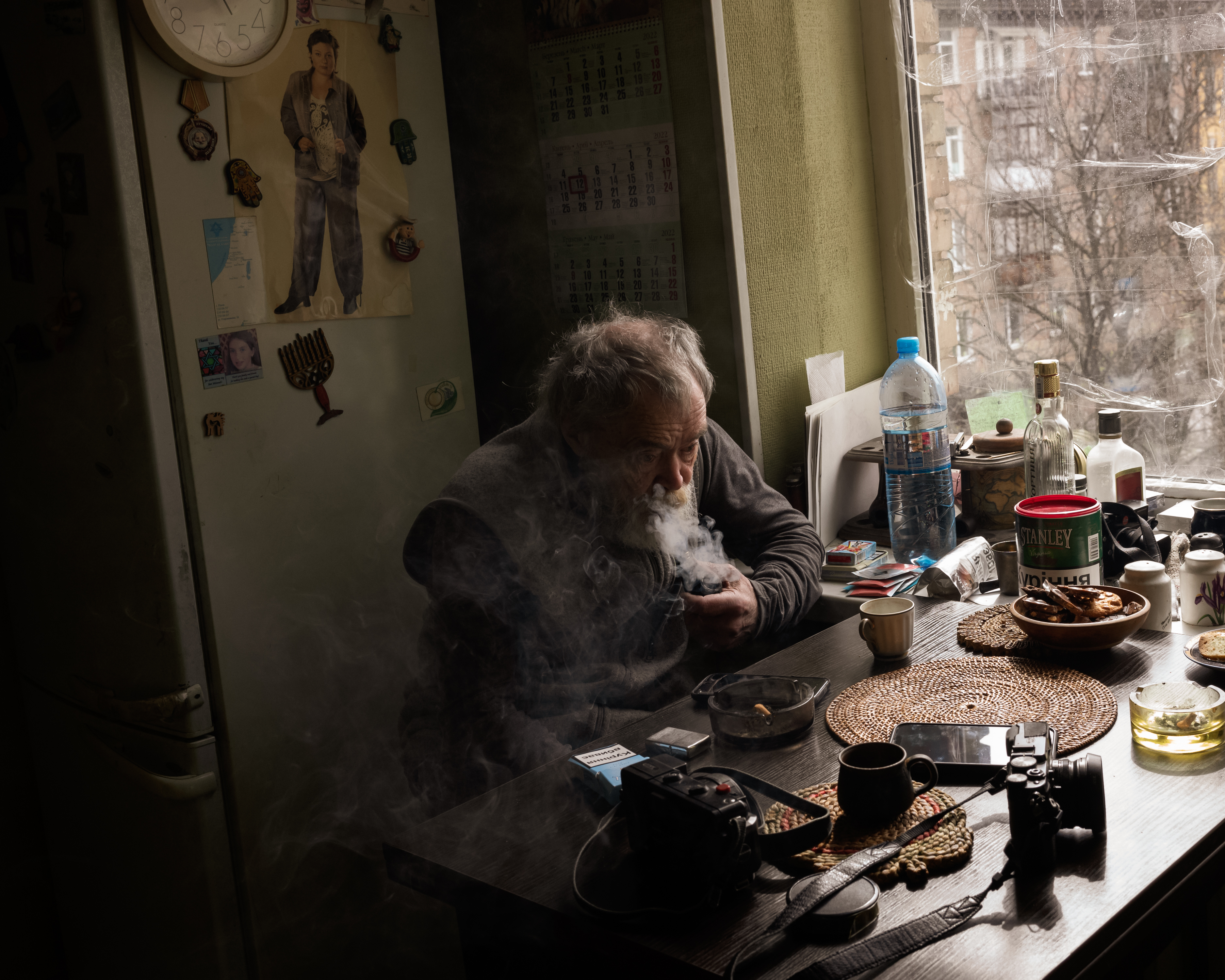 photo: Agata Grzybowska for "Gazeta Wyborcza"
Kyiv, Ukraine, 2022
Igor, though born in Russia, has been living in Ukraine for several decades and now considers himself Ukrainian.
"I can no longer join the army and fight at the front. But as part of the fight, I began to learn the Ukrainian language. Just recently, I read my first book in Ukrainian. It was a novel written by Serhiy Zhadan".