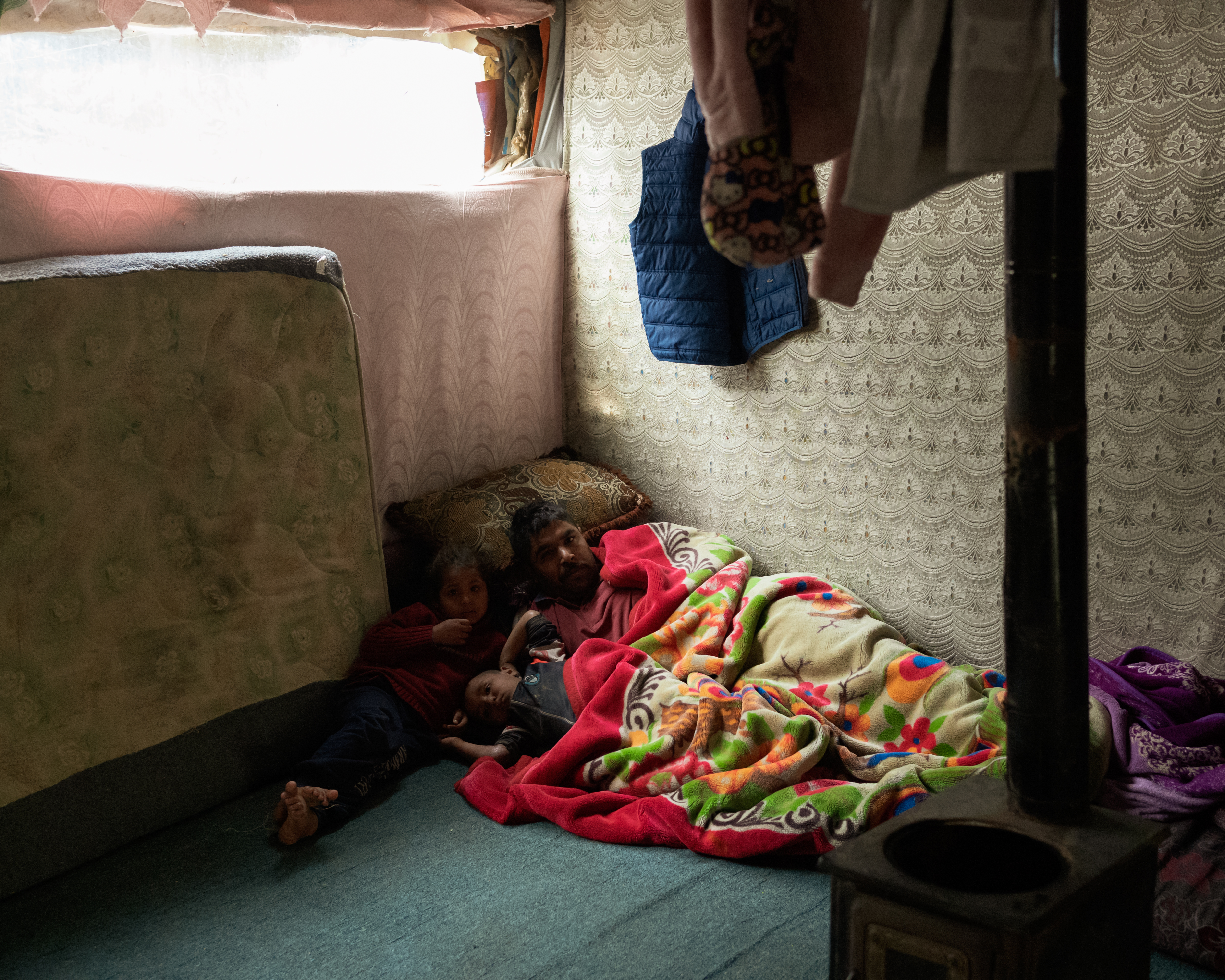 photo: Agata Grzybowska
Lebanon, 2022
Syrian Ahmed Yasin with his children, Hassun (3) and Batul (6), in Mayas camp.
We have lived in this camp for ten years. We no longer remember what home is.
Would you call a place "home" if your children slept at night with rats running around them and insects biting them?
—Nora Fajzer, Ahmed's wife