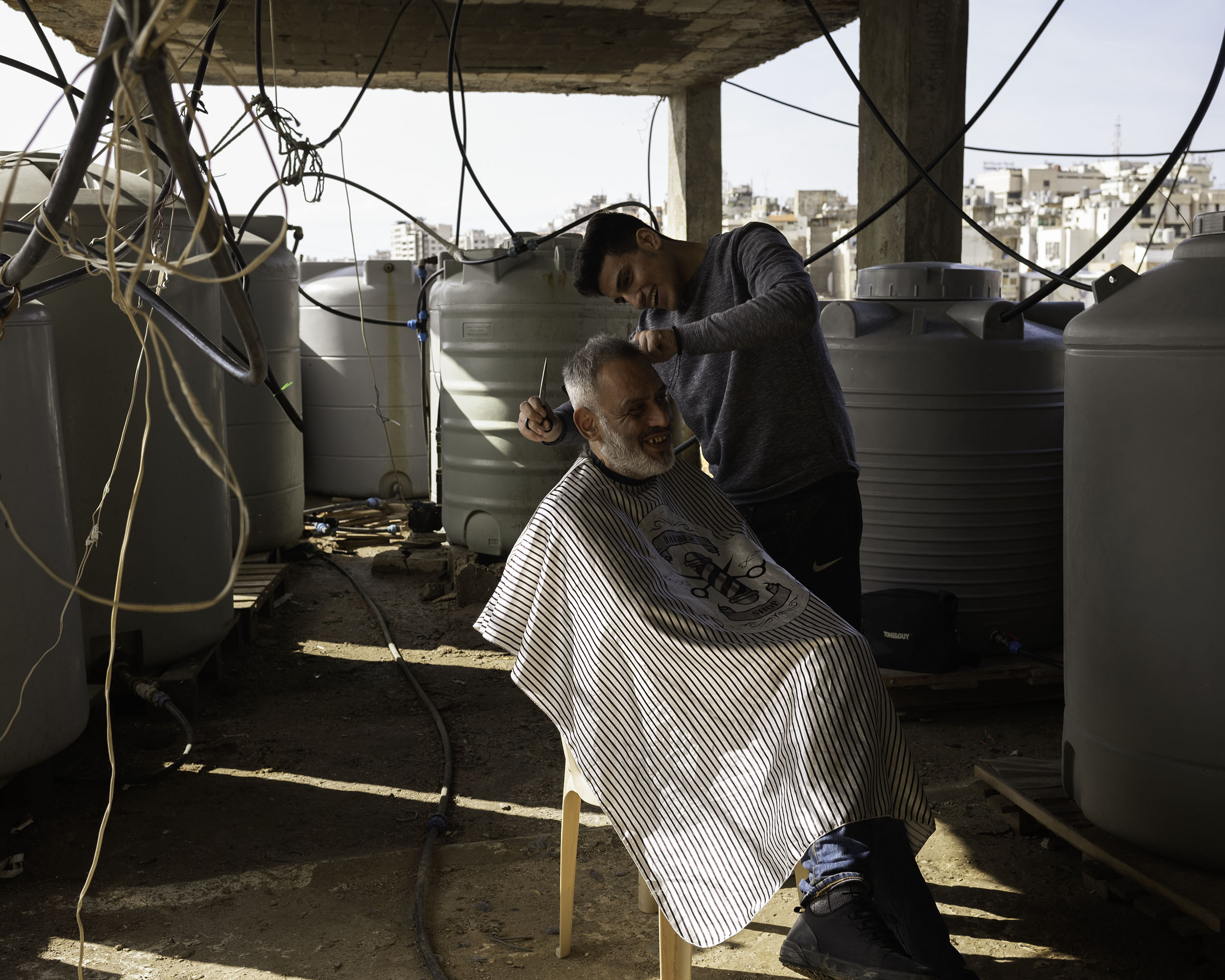 photo: Agata Grzybowska
Beirut, Lebanon, 2022
Palestinian Alaa Al-Ali lived with his entire family in the Gaza Hospital building in Sabra, Lebanon, for thirty years. Two years ago, he moved out of the former hospital. In the photograph, Alaa's cousin cuts his hair on the roof of the Gaza Hospital. The cousin still lives and works in Sabra.
Sabra was once a low-income neighborhood in West Beirut, adjacent to Shatila, a refugee camp established, in 1949, for displaced Palestinians. Over the years, the boundaries between Sabra and Shatila blurred, to the point that they are referred to now as the "Sabra and Shatila camps."
At present, these camps provide shelter for refugees from Syria, Bangladesh, and Egypt, as well as for impoverished Lebanese whose living standards have suffered as a result of the country's economic crisis.
In Sabra there is a building called the Gaza Hospital. This hospital was built, in 1975, by the Palestine Liberation Organization and the Palestine Red Crescent Society.
The hospital was one of the few structures left standing after the Sabra and Shatila Massacre and the 1982 Lebanon War. During the war, the medical staff was evacuated, and the hospital buildings were converted into a shelter for survivors of the massacre.
The Gaza Hospital remains to this day—a symbol of survival in Sabra and Shatila—serving as a shelter for those who continue to escape war, and who, against all odds, seek to establish some form of normalcy.